Organization Uploads Management
Organizational admins as well as super organization admins are able to manage uploads for their organization. These files are made available to users of the admin's organization for download from the Downloads home page.
Manage Uploads
To manage your organization's uploads, go to the org admin page by clicking Admin under your profile in the top right area of Launch. Then, click the Uploads button in your organization.
Keep in mind that individual files have a maximum size limit. In addition, your organization has a total size limit.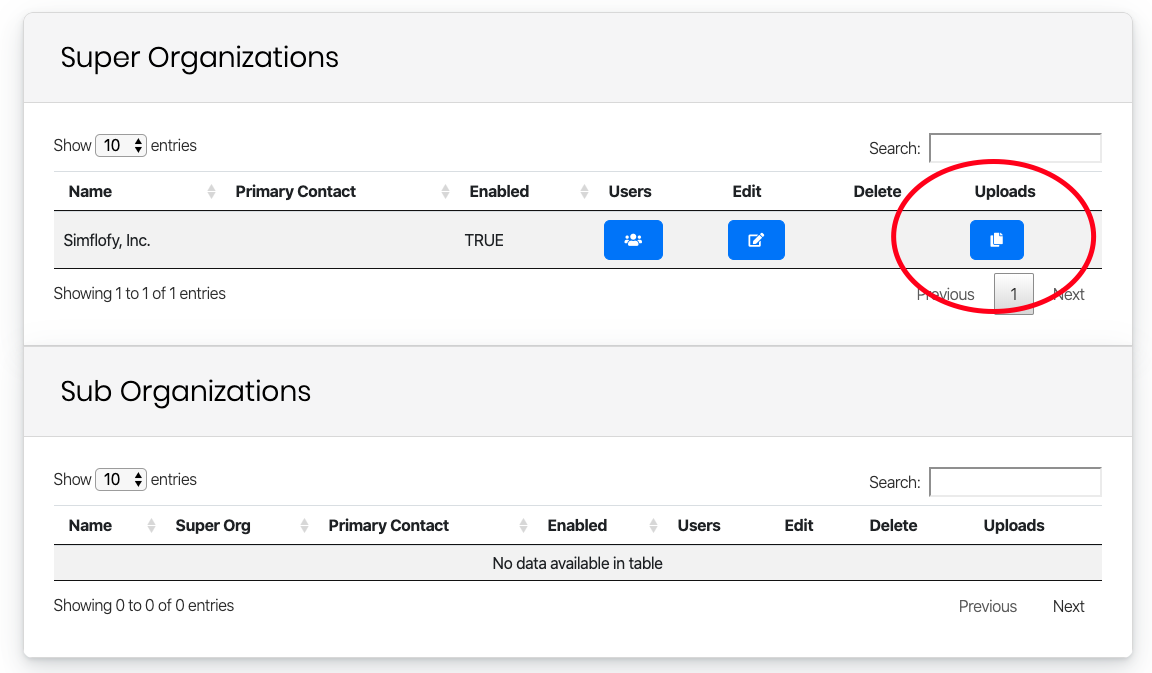 Once here, you are able to manage previously uploaded files as well as upload new ones.
To upload a new file, click Choose Files or drag a file into the uploads window. Once your file is selected, feel free give it a short description to let your users know its purpose. When ready, click Upload Organization File.
You can also download uploaded files from this screen as well as delete them. Once a file is deleted from Launch it cannot be recovered.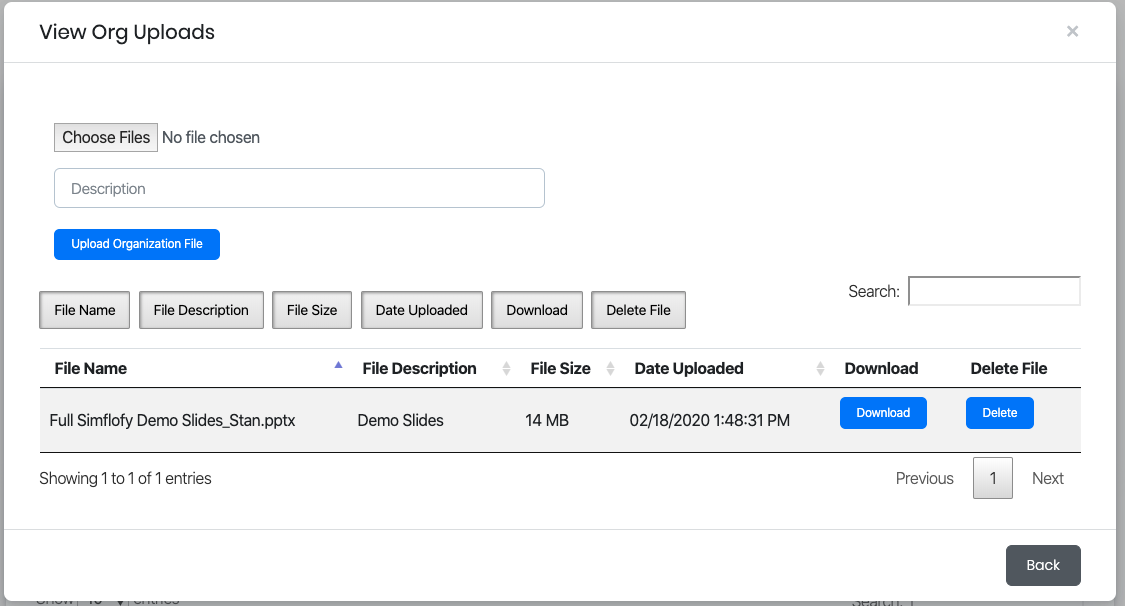 Creating Internal/External Download Links
You can create shareable links to files hosted to your organization as well. To do so, click Create Link next to an item listed in your Organizational Uploads. A modal will pop up. Select either internal or external, then click Create Shareable Link.
Internal links will be behind the Launch login. Users who click on these will be brought to a page within Launch that requires authentication. This means that these links should be shared with users of your organization who have the proper Launch credentials.
External links are designed to be shared with users who are not a member of your organization. These links, when clicked, immediately initiate a download of the linked file. They do not require authentication through Launch.
Be careful who you share external shareable links with as anyone is able to download the file if they have the link
Shareable links expire 3 days after their creation automatically and will no longer be able to serve the linked file.
To view links that have been created for a file, delete existing links, or view expiration times of links, click View Link next to a file you have in Organizational Uploads.