Mapping groups allow you to group integration job mappings into logical groups that you can then manage together.
---
Creating Mapping Groups
Creating a mapping group is easy. You just give it a name, click the Add Mapping Group button, and then select mappings from the list. You can use the search box to filter the list.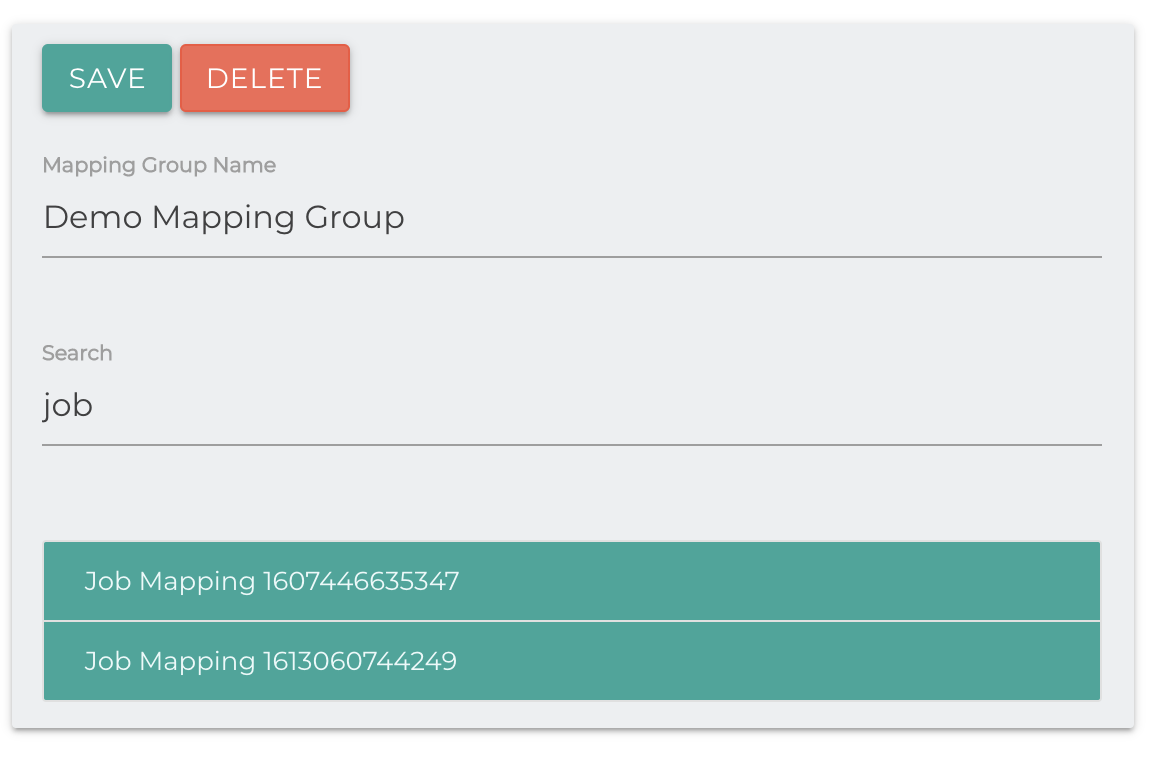 ---
Using Mapping Groups
In the job's Mappings tab your mapping groups will show up in the Select Additional Mappings dropdown. Read Only versions of the mappings will appear at the bottom of the page, so you won't have to leave to confirm the content of each mapping in the group.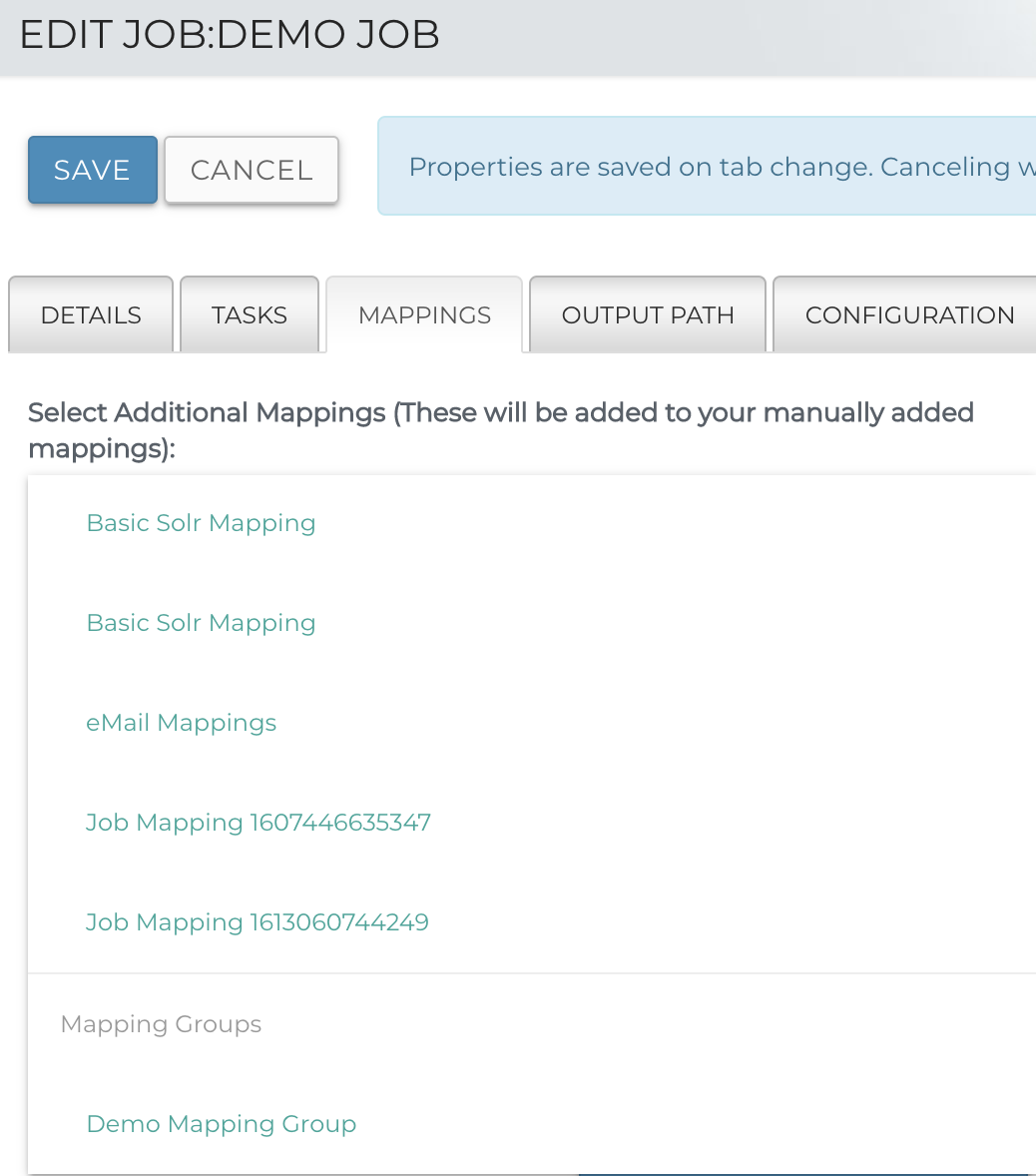 ---
Related Articles:
Integration Jobs
Simflofy Job Mappings Tutorial